TikTok is the latest addition to Atisfyre, so we're here to tell you how to connect it.

Please note that you'll only be able to receive campaigns for your TikTok account if it has more than 1000 followers. You can still connect your account if you don't have this many followers, but you'll only be able to use Atisfyre to discover details about and follow your growth on your dashboard.

Move to the Account Manager page to see the available account connection options. Beneath TikTok, there will be a button that says "Connect."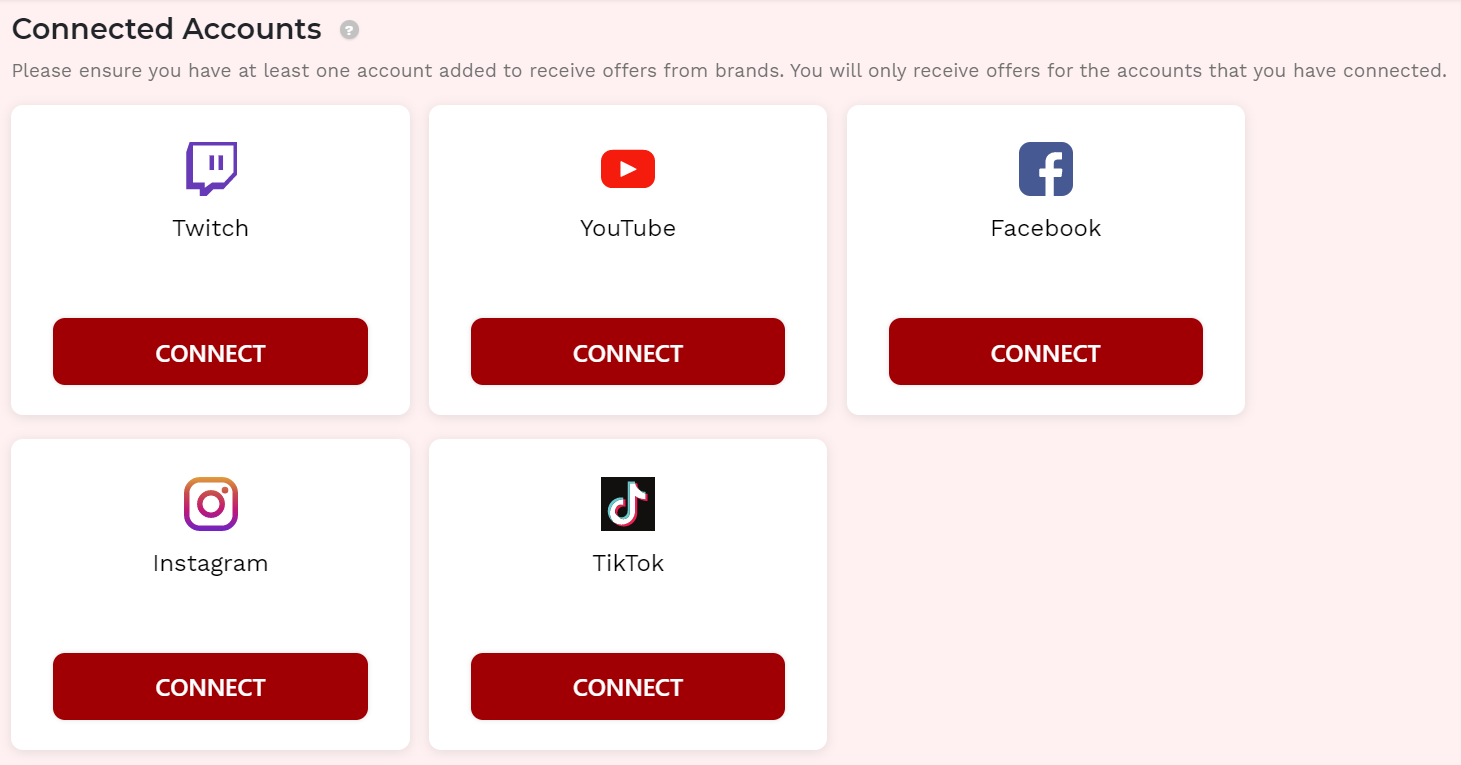 Click "Connect", and it take you to TikTok to log in.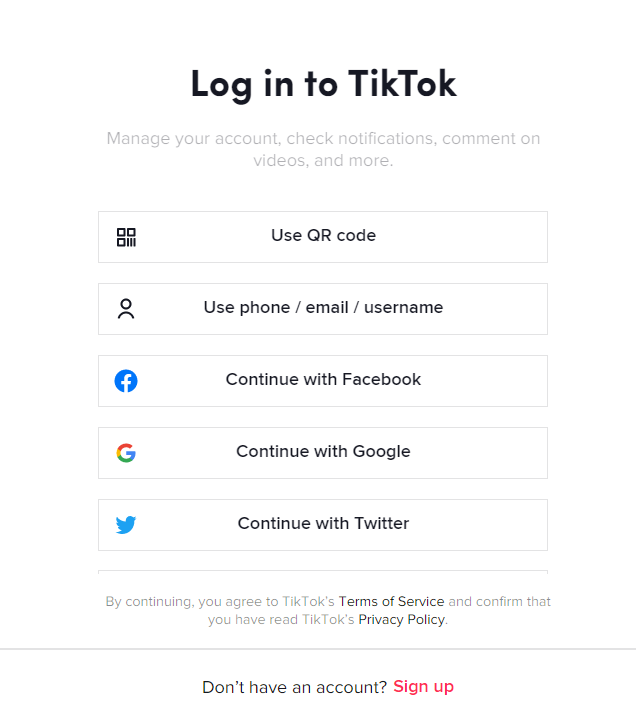 Click the appropriate button to sign into your account. Facebook, Google, and Twitter will all have separate pop-ups to allow you to log in. Once you have logged into your account, TikTok will say, "Login successful," and take you to the below screen.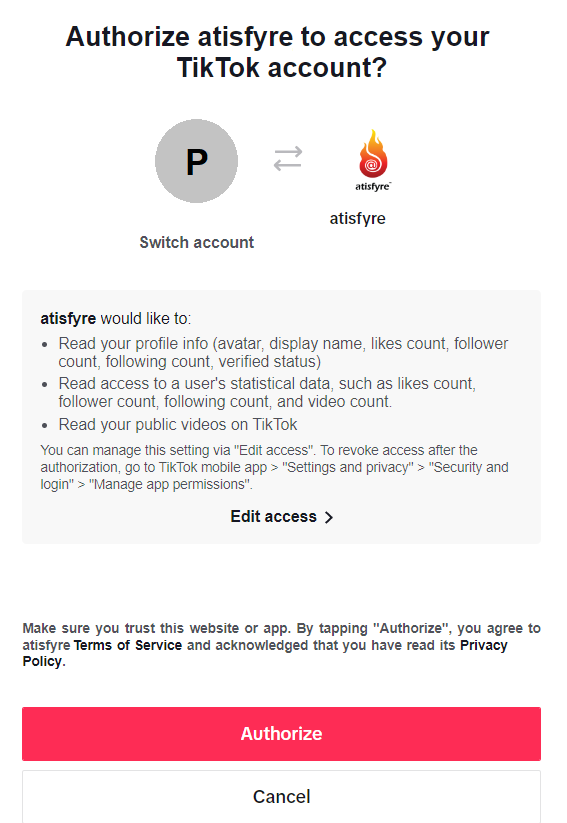 Click "Authorize" to accept the connection of your TikTok account to Atisfyre, and you'll be taken back to the Atisfyre Account Connection screen.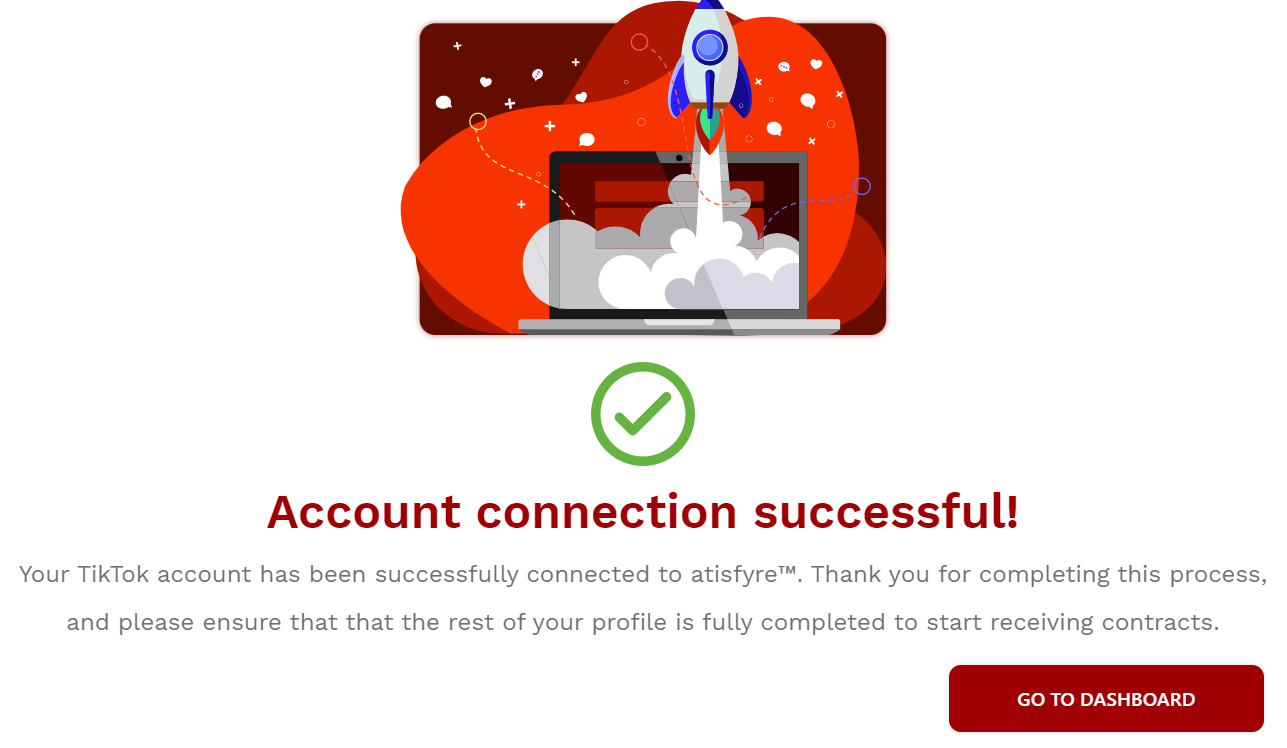 Once you've seen this screen, your account is successfully connected to Atisfyre!! You can now use it to receive contracts from global brands (as long as your profile has been fully completed).
Please note that in all cases you are not required to authorize write access for Atisfyre and that we will never post to any of your social media accounts. If you want to disconnect your accounts, you will also face a reduction in FyrePower. More on that here.

If you'd like to connect your other social media accounts, read our full guide here.