On Atisfyre, "Audience Interests" refers to the niche that your followers are interested in. This is the type of content you make as an influencer for your fans.
For instance, if you're a board game reviewer, you might select "Gaming" and then "Board Games".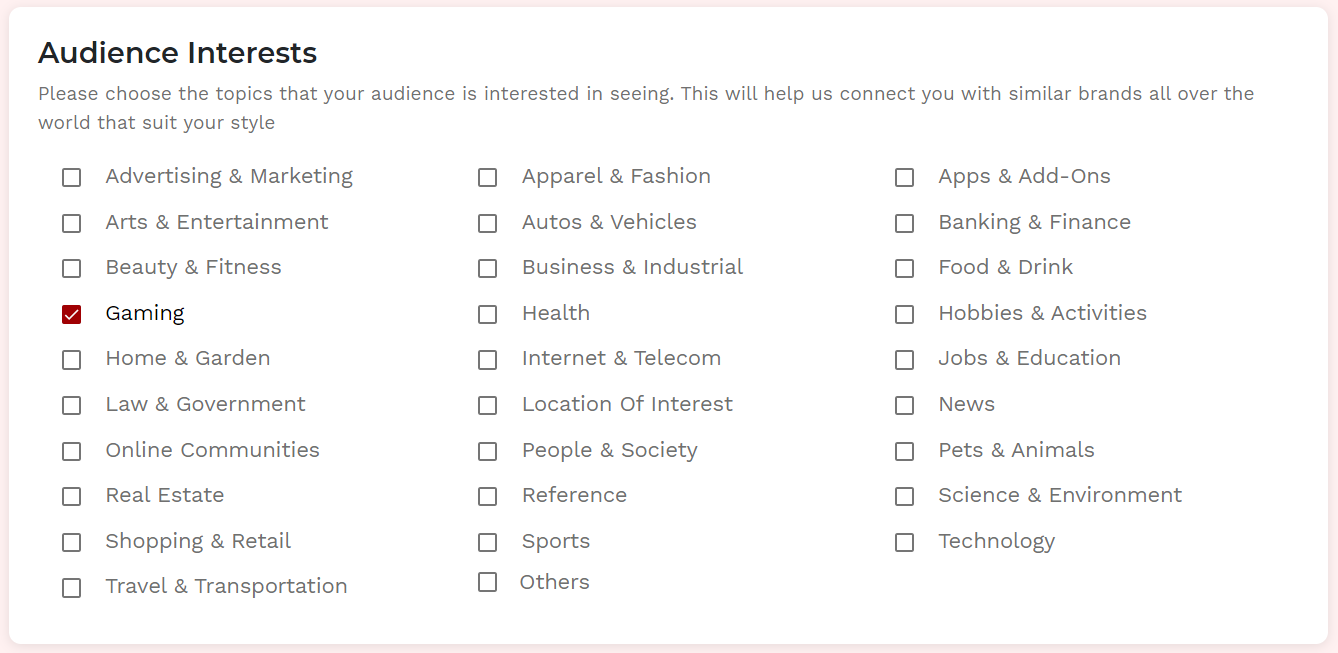 You also might want to select "Arts & Entertainment" and then "Table Games". You may select as many relevant categories as you like!
As you're the influencer, we can't tell you what your niche is or what your audience is interested in. That's up to you! Pick what you feel is best for your audience and for the content you create.
We'd recommend exploring the categories available on your Audience Interests page, and if you have any questions or feedback, you can let us know by sending us a chat message or by filling out a request.