Audience Interests is the third tab on the Atisfyre platform with a very specific purpose. Since brands use different targeting criteria to look for influencers within a niche, influencers on Atisfyre can get very specific with their interests.
The Audience Interests tab has multiple categories and subcategories to choose from! But why is it so important? It's as easy as this:
Brands need influencers to influence an audience within a specific niche.

An influencer (maybe you!) has influence in that niche.

The brand hires said influencer to run a campaign.
This information will help us connect you with brands, products and promotions that suit not only your style, but the vibe that your audience likes too! Be sure to make them as accurate as possible so that you're only matched with the right fit campaigns.
So, how do I set my Audience Interests?
Go to the

Audience Interests

tab, located in the menu on the left hand side of your dashboard (or click on the link above).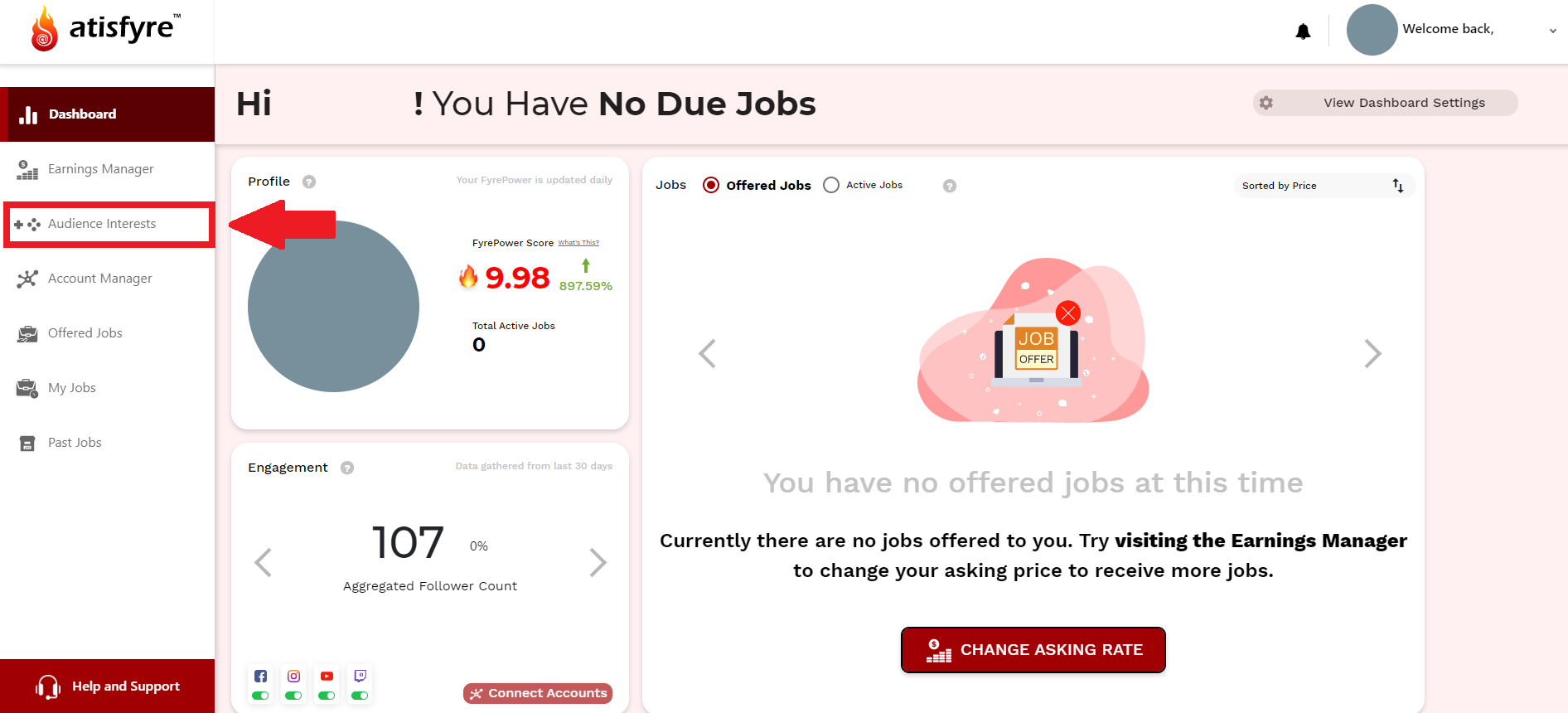 In this tab, you'll be presented with the major categories that you can choose from. Choose one or more of these categories, but make sure they relate to your audience!You can also choose further subcategories to narrow down your niche.


Again, and we can't stress this enough, make sure that everything you choose is accurate to what your audience wants to see so we can match you with suitable campaigns. Click "Save Changes," and you're done!