Having trouble linking Instagram? Let us guide you through the process!
Before you can connect...
There are three things you need to know!
To connect your Instagram influencer account to Atisfyre, you need to have a Business account. If you are having difficulty with this step, please read our FAQ on it here.
You'll need to link your Instagram account to a Facebook Page. For more information on this, please check out our walkthrough.
You'll also need to have 1,000 followers on your IG account.
Let's get started!
Head to the Account Manager page and click "Connect" in the Instagram section.
A pop-up will appear and you must ensure that your Instagram account Business account, not a Creator account.
On clicking "Continue", you'll be instructed on matching your Instagram account with your Facebook Page. You must do this before linking your Instagram account to Atisfyre.
Click "I Understand", and you'll be taken to a page that asks to connect an Instagram account. You'll also need to choose a Facebook Page to use with your Instagram account. This will not connect your Facebook account to Atisfyre, it is just for authentication purposes.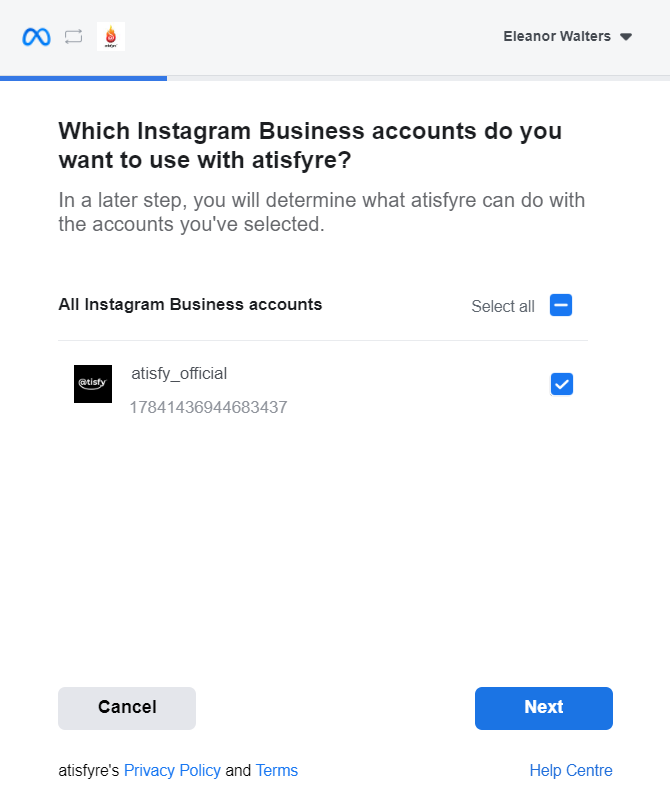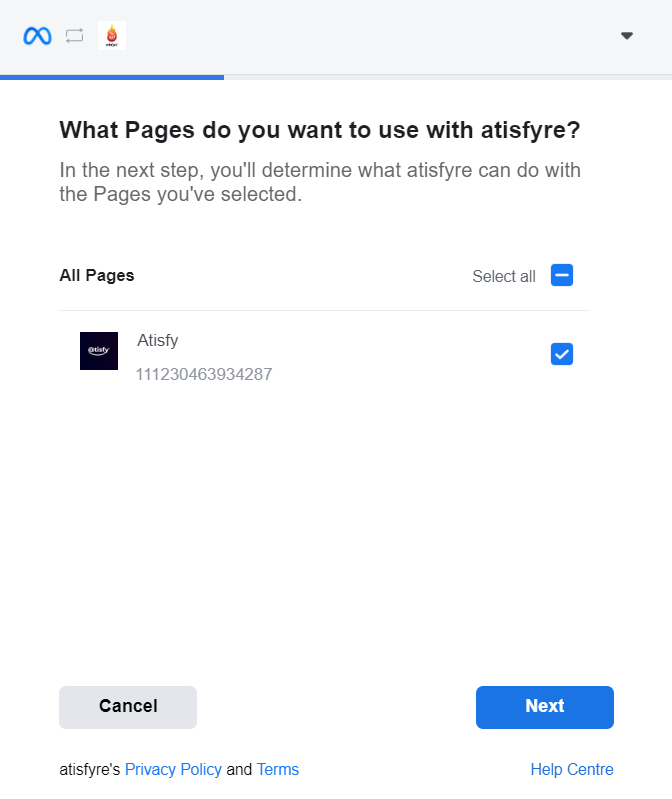 After completing this step, you'll be asked to provide permissions for Atisfyre. Please note that all are required for the platform to function correctly. Toggle all permissions to "yes".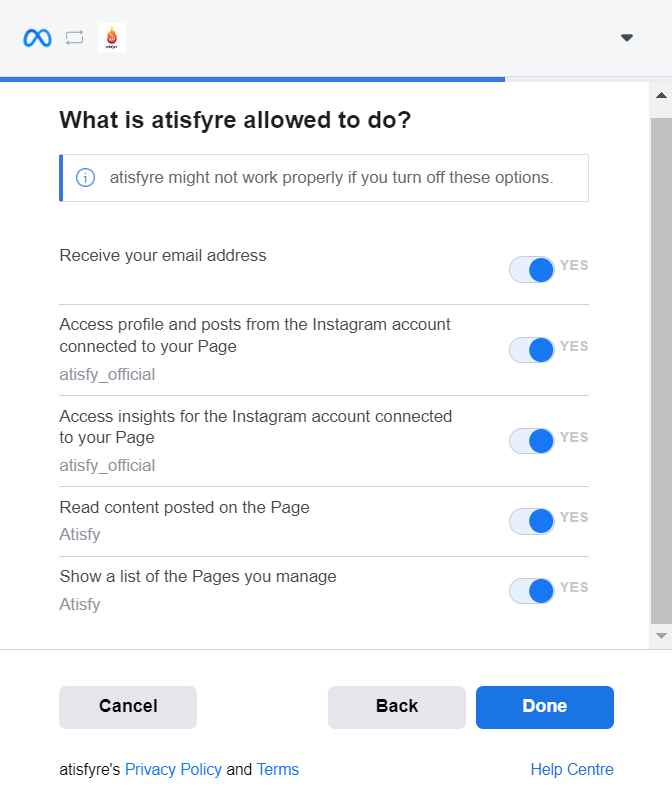 All you've got to do now is click "Done" and then "OK" on the next page and your Instagram will be connected!
Please note that in all cases you are not required to authorize write access for Atisfyre and that we will not post to any of your social media accounts for you. If you wish to disconnect any of these accounts, you will also face a reduction in FyrePower. More on that here.
If you'd like to connect your other social media accounts, read our full guide here.